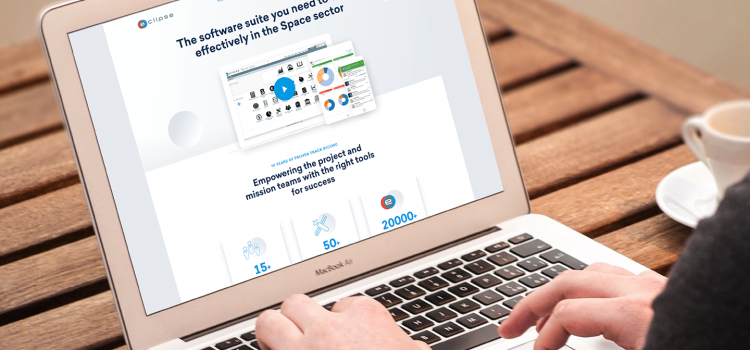 Sapienza Launches ECLIPSE website with Free Version for Universities and Start-Ups, as well as a Future Partnering Programme
Sapienza Consulting is proud to announce the launch of our brand-new ECLIPSE suite website: www.eclipsesuite.com.
With our ECLIPSE Suite client base growing faster than ever we now have over 20,000 users! There could be no better time to launch our new ECLIPSE website and establish a dedicated and reliable knowledge base for our current and future clients.
The new website, www.eclipsesuite.com, contains a blog page where we present our news and latest product activities. Useful trainings, webinars and presentations regarding the products will be available here. Our visitors will have the opportunity to find a growing variety of videos and white papers on specific modules of the ECLIPSE Suite and, in the future, ECLIPSE users will also be able to share their own best practices there.
The blog will be a valuable knowledge base. However, it will not serve as a substitute for our expert training programmes that can be requested via the website. ECLIPSE Administrators and Support providers should undergo the official and appropriate training courses if they wish to claim their ECLIPSE proficiency.
Andrea Bennetti, Commercial Director of Sapienza Consulting, said:
The launch of the ECLIPSE website is one of the most important projects on which we have recently worked. We are convinced that the website will bring value to our existing customers, providing them an easy access to a growing and trusted knowledge base. Furthermore, it will prove useful to prospective customers who would like to assess our product capabilities. We hope that many universities, through their CubeSat programmes, will take advantage of the free version to give an opportunity to the space professionals of the future to work with the tools of their trade. Additionally, we'd like to announce that in the coming months we will establish a partnering programme for organisations who wish to distribute or support our ECLIPSE Suite professionally. If you are interested, please contact us on www.sapienzaconsulting.com/contact/.