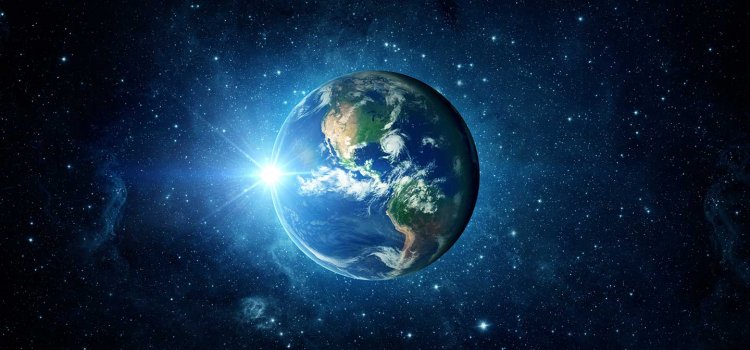 CIDL Management in DAB
What process or business case can ECLIPSE be applied to?
The ECLIPSE suite whilst designed specifically to meet ECSS standards can be used for any kind of business case or process. Within this influence article, we will focus on CIDL management, CIDL's are key in space projects and programs and are mentioned in various standards most prominent being: ECSS-M-ST-40C_Rev.1 Configuration and Information Management
What defines a CIDL?
The configuration item data list (CIDL) is a document generated from the central database giving the current design status of a configuration item (CI), at any point of time in sufficient detail, providing its complete definition.
How are CIDL's currently treated in space projects?
To date, many companies are treating CIDL's using office tools such as excel, word and storing them in their document management system or equivalent share drives.
What issues can be caused by this treatment?
Whilst many projects will implement strong CM processes to manage the CIDL's, the lack of centralization or dedicated SW and usage of office tools to record such important data sets is subject to the weakness of any process, being human mistakes. Lack of config control using office files, time spent locating CIDLs related to a CI and or managing/tracing changes all point to potential in-efficiencies, project delays or uncertainties within projects, which space projects can ill afford.
How can ECLIPSE support the management of CIDL's?
Within the ECLIPSE suite is a module called DAB – Database Application Builder, this module allows for users to build their own applications/databases to treat records of any nature and assign users in a secure manner on a record by record basis. DAB users can build a CI structure as a metadata type. With this CI structure, which can be built at PDR phase, project teams can then link all related processes and documents that have been performed or written. One of such type could be the CIDL's for that particular CI.
DAB CIDL features:
CI structure tree metadata
Ability to relate single documents or collective data package CIDL's
Action Management allowing the ability to track CR's
Ability to perform and record CCB's against each CI item
Ability to build, record and report As-Designed vs As-Built
Ability to relate the ICD's of connecting CI's
Dashboard; statistics and reporting
Relationship creation with other ECLIPSE processes such as NCR's, RISKs, RIDs etc
E-mail notification integration
DAB Example CIDL application look and feel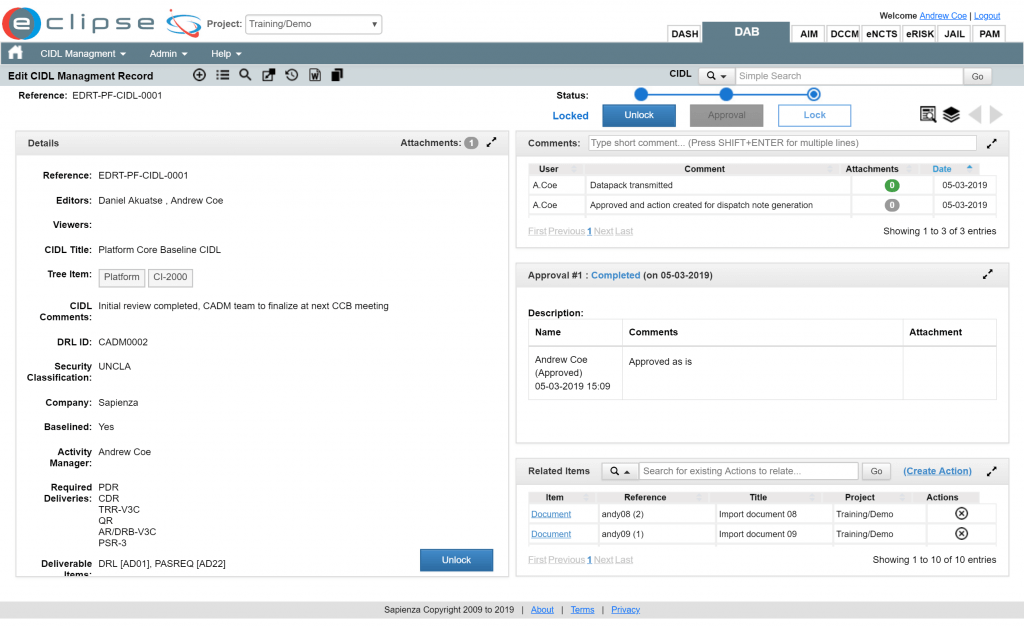 This article was written by Andrew Coe.
Want to learn more about DAB and ECLIPSE?