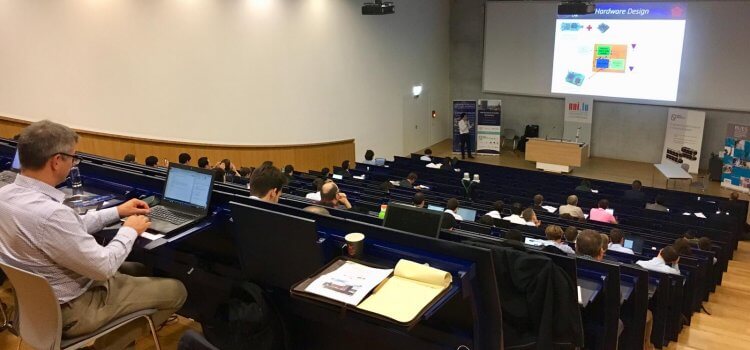 Sapienza Consulting attends 11th European CubeSat Symposium in Luxembourg
Following our attendance at this year's PocketQube workshop in Glasgow, we had the great chance to be also present at the 11th European CubeSat Symposium.
The symposium was jointly organised by the Luxembourg Space Agency, the von Karman Institute for Fluid Dynamics, and the University of Luxembourg, and was held at the university's Belval campus in Esch-sur-Alzette.
With CubeSat technology progressively becoming an integral part of today's NewSpace economy, more and more SmallSat companies and projects are constantly emerging. In the recent years, the industry is actively being encouraged by the government of Luxembourg, which has taken active steps to create a vibrant ecosystem of space companies within the country by implementing supportive regulations and tax policies. As a result, a very fertile ground for Research & Development has been created, which is also explanatory of this year's record number of speakers and presenters attending the event.
Our ECLIPSE Implementation Consultant Dennis Roshal, who represented Sapienza at the symposium had to say:
This was an excellent chance for Sapienza not only to stay involved in the latest CubeSat advancements but to also connect with a large number of start-ups, academia projects, as well as already commercially successful space companies.
This attendance was especially relevant to our ECLIPSE Software Suite platform, which we had the opportunity to give a poster presentation about. The ECLIPSE suite is an essential tool to space project & mission management, as it combines an integrated and centralised approach with a fast, easy, and secure implementation process. With an established portfolio of clients, including academia, start-ups, and large organisations, the ECLIPSE suite is increasingly gaining momentum within the Space sector.
If you are curious about how the ECLIPSE suite can bring value to your space projects, feel free to contact us for a demonstration or read our clients' case studies on our ECLIPSE suite website.