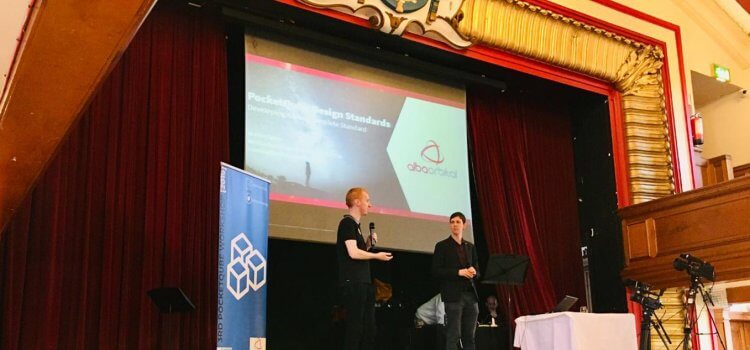 Sapienza Consulting attends 3rd PocketQube Workshop in Glasgow
Our ECLIPSE Implementation Consultant Dennis Roshal attended the 3rd PocketQube Workshop hosted in the Glasgow University Union, Scotland. This was the second time for Sapienza attending the event, which brought together academia and start-ups that are the most active in the field, that is still new and growing fast.
PocketQubes are a branch of small satellites (picosats) that, thanks to the combination of a lower production cost with innovative and cutting-edge technology, are currently pushing the limits of ministration in Space. The workshop featured 30 speakers and exhibitors from across the globe and provided a great opportunity for attendees to explore the latest developments in PocketQube technology.
Sapienza joined the event as a presenter in order to stay at the forefront of innovation in the Space industry and to make new contacts within the segment. Among the main objectives of our attendance was creating awareness and getting new clients on board for our space project and mission management ECLIPSE Software Suite; especially within the scope of our ECLIPSE for Academia initiative.
Sapienza is currently offering the ECLIPSE suite for free to start-ups and educational institutions with access to all modules. Whether you are a start-up in the Space sector, involved in the PocketQube and miniature satellite domain, or simply looking into taking your project management to the next level, the ECLIPSE suite could be the right tool for you.
Interested in learning more? Contact us today to request a demo and discover how the ECLIPSE suite can be of great utility to your organisation or project.