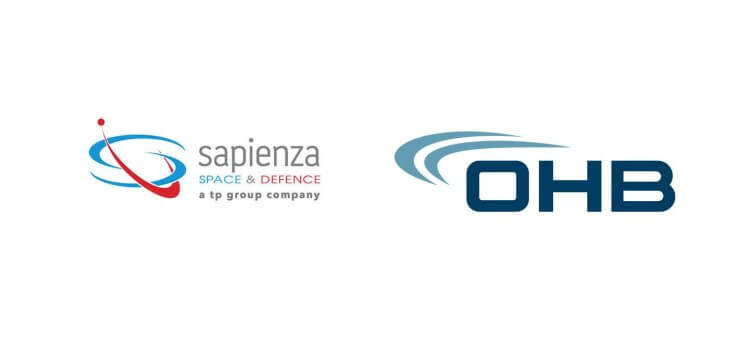 Sapienza Consulting wins contract with OHB Sweden AB
Sapienza Consulting today announced it has been awarded a contract to supply the ECLIPSE suite to OHB Sweden AB for their space programmes.
After a short evaluation period, OHB Sweden AB adopted the NCTS, DCCM, RID and AIM software modules in support of their project activities for the ESA (European Space Agency) SmallGEO mission as well as for various other internal projects. OHB Sweden AB is currently also involved in the ESA Solar Orbiter project, with delivery of AOCS subsystem and Chemical Propulsion subsystem, where the ECLIPSE suite plays an important role. The eclipse software suite will further empower OHB Sweden AB project teams with the same tools that OHB System AG, Kasyser-Threde and the European Space Agency (ESA) already use.
Andrea Bennetti, Commercial Director of Space Products and Manpower at Sapienza Consulting, said:
The growing operational maturity of the eclipse suite is broadening its adoption within the European space sector. The contract with OHB Sweden AB marks another key step in our ambitious journey to turn eclipse into the de-facto European standard software for supporting key aspects of PM/CM/QA and PA activities in space projects and missions
The SmallGEO system is a small geostationary telecommunications satellite being developed under ESA's ARTES 11 programme. SmallGEO is a satellite that, in partnership with Hispasat will fly the Luxor Platform developed by OHB and its partners. This satellite will incorporate advanced payload technologies – a DVB S2 processor and active antennas.
The Solar Orbiter (SolO) is a Sun-observing satellite being developed under the Cosmic Vision Science Programme of ESA. The Solar Orbiter will explore the Sun and the Heliosphere to investigate a number of fundamental problems remaining in solar science. Its mission will include both near-Sun and high-latitude approaches to our star. It will be the first satellite to provide close-up views of the Sun's polar regions.
ABOUT SAPIENZA CONSULTING
Sapienza Consulting is a leading provider of software solutions, services and manpower to the institutional and commercial space industry. Sapienza has been a supplier to the European Space Agency for over 18 years. A team of software architects and developers, space engineering and consultancy experts deliver solutions from our offices in the UK, the Netherlands, Italy and France.
Follow us on LinkedIn
For Media information contact:
Sapienza Consulting
Space Business Park
Kapteynstraat 1
2201 BB
Noordwijk
The Netherlands
Ph: +31(0)71 407 6518
Fx: +31(0)71 407 6536
www.sapienzaconsulting.com
ABOUT OHB SWEDEN AB
OHB Sweden AB, a member of the OHB AG Group is a Swedish provider of space systems. The Group currently employs over 2.200 people in its "Space Systems" and "Aerospace + Industrial Products" business units. Within these units, OHB Sweden AB belongs in Space Systems and develops, builds, tests and operates satellites for different kinds of space missions within the fields of communications, earth observation, space research and exploration.
For Media information contact:
OHB Sweden AB
Solna Strandvag 86
Box 1064
171 22 Solna
Sweden
Ph: +46 (0) 8 627 64 40
Fx: +46 (0) 8 627 64 41
www.ohb-sweden.se
ABOUT KAYSER-THREDΕ
Kayser-Threde's technology solutions aim high and reach their mark. Developments originally made for space applications often find their way back to earth and into the automobile, aircraft and railway industries, which are also focal points of Kayser-Threde's activities.
For Media information contact:
Kayser-Threde GmbH
Wolfratshauser Straße 48
81379 Munich
Germany
Ph: +49 (89) 724 95 500
Fx: +49 (89) 724 95 482
www.kayser-threde.com