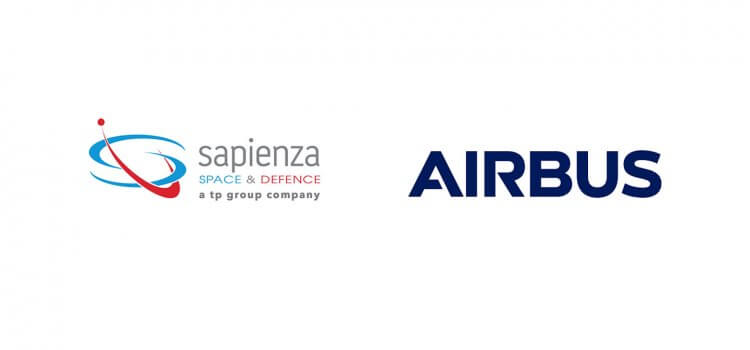 Sapienza signs a contract with Airbus Defence and Space to support the Galileo 2nd generation and ROSE-l Mission programme management
Sapienza Consulting Ltd, a tpgroup plc company, today announces it has been awarded a five-year contract to supply the ECLIPSE Software Suite and its professional services to Airbus Defence & Space in Friedrichshafen.
Sapienza Consulting is honoured to be a long-standing partner of Airbus Defence and Space by providing its ECLIPSE Programme Management software solution that helps the company to manage its space programmes and bring higher control over its supply chain.
The contract will be supporting the "Phase B1 with the Galileo 2nd Generation" mission and the "Copernicus EO instrument ROSE-L" mission.
Since 2014, Airbus Defence and Space has utilized the ECLIPSE Software Suite on several projects at their Friedrichshafen, Munich (Germany), Toulouse (France), and Stevenage (United Kingdom) facilities.
The continued trust in the ECLIPSE Software Suite shows that our solution is an important factor in ensuring engineering success for one of the biggest names in the space industry.
About Galileo
Galileo is a European global satellite navigation system, which currently offers the most precise satnav system in the world with a margin of error of less than a metre.
Galileo's second generation will enable faster signal acquisition for navigation devices such as smartphones and will provide faster access to services. Galileo second generation will offer enhanced services for search and rescue, including two-way communications to the user and a new emergency warning capability that will enable authorities to warn users in affected regions of imminent dangers such as tsunamis or earthquakes.
The second generation of the Galileo system is a significant step forward in European satellite navigation services, bringing benefits to millions of people around the world.
About Copernicus and ROSE-L
The Copernicus Sentinels are a fleet of dedicated EU-owned satellites designed to deliver the wealth of data and imagery that are central to the European Union's Copernicus environmental programme. Copernicus is an Earth observation program led by the European Commission with the European Space Agency ESA coordinating and managing the Space component. It provides for the Sentinel satellites series and Earth observation data for environmental protection, climate monitoring, natural disaster assessment and other social tasks. Airbus is building the advanced radar instrument for the 'Radar Observatory System for Europe in L-band' (ROSE-L) mission. The L-band SAR of the ROSE-L Copernicus sentinel can penetrate through many natural materials such as vegetation, dry snow and ice, the operation will provide additional data that cannot be obtained with the Copernicus Sentinel-1 C-band radar mission.
The mission would aid in forest management, subsidence monitoring and soil moisture discrimination, as well as precision farming and food security. Furthermore, the mission contributes to the monitoring of polar ice sheets, ice caps, sea-ice extent in the polar region, and seasonal snow.
About Airbus
At Airbus Defence and Space, our purpose is to improve life on Earth and beyond through our cutting-edge space technologies. With every technological breakthrough, we bring people closer together, we navigate new frontiers and we discover new and unexplored destinations. And we don't just take innovations to space – our space solutions and projects help solve global challenges on Earth.
But we don't stop there: we envisage a future where our human economy expands beyond Earth's orbit and everyone benefits from the value of space. Explore, discover, connect: together, we can make tomorrow more than just another day.
About Sapienza Consulting Group
Sapienza Consulting, part of tpgroup, is a leading European provider of Consulting Services and Digital Solutions to demanding clients in high-tech, high-reliability and critical sectors such as Space, Defence and Security since 1994.
About the ECLIPSE Software Suite
The digital solution ECLIPSE Software Suite helps space project and mission teams achieve higher efficiency. The single end-to-end solution brings value to every member of a project team by enhancing and integrating Project Management, Project Assurance, Quality Assurance and Configuration Management activities.
ECLIPSE Suite is the only collaborative suite of integrated applications designed with the invaluable experience of space and defence industry professionals. The ECLIPSE Suite is instrumental to the successful operations of numerous (inter)national Space Agencies, Large Platform System Integrators and SMEs across Europe.
For Media information contact:
Space Business Innovation Centre
Suite 100
Kapteynstraat 1
2201 BB
Noordwijk
The Netherlands
Tel: +31(0)71 407 6518
Fax: +31(0)71 407 6536
www.sapienzaconsulting.com
www.eclipsesuite.com