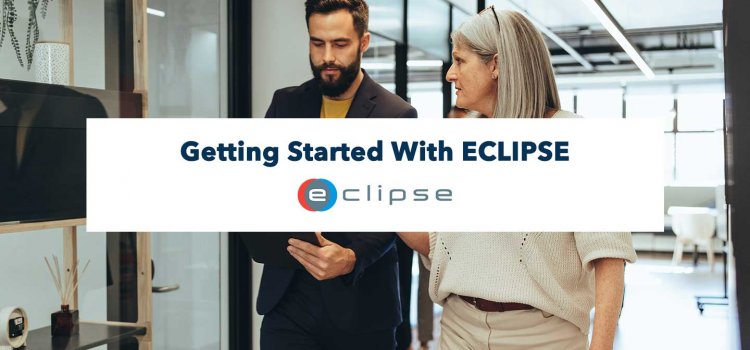 5 Steps to Implement the ECLIPSE Software Suite
ECLIPSE Software Suite can optimise your organisation's performance by improving communication and collaboration. Next to this, it can help reduce costs, improve customer satisfaction, increase productivity, and enhance security. However, to get started, you need to set it up first. Below are the steps to implement ECLIPSE Software Suite into your organisation.
1. Assign a project manager
In order to ensure that our organization's ECLIPSE software suite is successfully assigned a project manager to communicate with us. This person can then work with us to develop a detailed implementation plan, manage communication with stakeholders, oversee the installation of all necessary hardware and software, and coordinate ongoing maintenance efforts.
2. Install the software
Our team can assist you fully with this step – from providing software and hardware requirements, to helping with the installation process itself. Basic steps such as getting the appropriate files, selecting an installation location, and configuring any preliminary settings that might be required are involved. Once these initial steps have been completed, you can then begin installing the actual software on your chosen machine (whether on-premises or hosted by us).
3. Create a testing plan
In order to ensure that the modules of the ECLIPSE Suite will function properly once it is implemented, we will work with you on a testing plan. This plan includes both module testing and hardware testing. Once the tests have been carried out and the software has been proven to be functional, it can be implemented with confidence.
4. A training program for all users
Our team can assist you in developing a comprehensive training program for all users of the ECLIPSE Suite. This will include both classroom-based and online learning, as well as hands-on experience. The goal is to ensure that everyone who needs to use the software is able to do so confidently and effectively.
5. Go live with the system
Once the planning and preparation are done, it's time to go live with the ECLIPSE Suite. This is when the system is finally put into use in the organization. We will be there to support you during this process and ensure that everything goes smoothly. Adding more modules can always be done afterwards, our implementation services can assist you with this.
That is it – these are the five key steps that you need to follow in order to successfully implement a new ECLIPSE software suite into your organization.
Contact to start your implementation
Ready to get started with your ECLIPSE software suite? Contact us today and one of our expert team members will be in touch to discuss your specific needs. We can help you develop a tailored plan and ensure that your transition to the new system is as smooth and successful as possible.