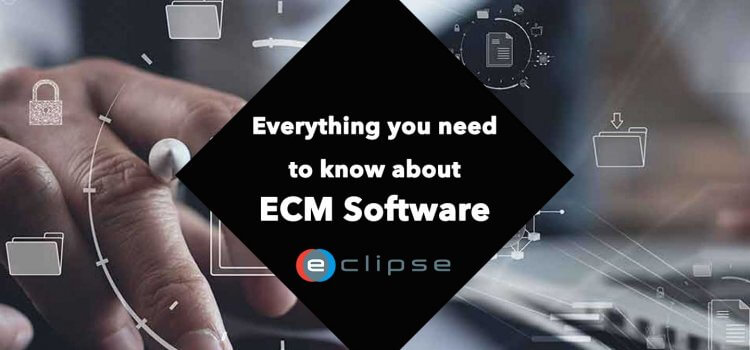 What is Enterprise Content Management Software?
If you're running an organisation or project, you know that content is critical. But creating and managing all that content can be a daunting task – especially without any software to help you out. This beginner's guide will discuss what an Enterprise Content Management Software (ECMS) is and how it can help your organisation.
What is Enterprise Content Management Software?
ECM Software is software used to manage an organisation's electronic documents and content. ECM Software includes tools for storing, indexing, versioning, and retrieving electronic content. It typically provides a central repository for all an organisation's electronic content, making it easy to track and manage the project and organisational knowledge. The electronic content may include documents, databases, (electronically signed) contracts, images, videos, messages, and metadata.
ECM Software often includes workflow tools to route documents between departments or individuals for approval. It may also contain security, workflow management, reporting, and auditing features.
In recent years, ECM Software has become increasingly important as organisations rely more heavily on electronic documents and content. As a result, ECM Software is now a critical tool for many businesses.
What are the benefits of using ECM Software?
There are several benefits to using an Enterprise Content Management Software; below we discuss the five most important ones:
1. Organising a large amount of content
An Enterprise Content Management Software makes it easier to organise and manage large amounts of content. You can easily store, edit, and share content in one location with a centralised system, and this saves time and effort and reduces the risk of losing important documents.
2. Security of documents
Another key benefit of using Enterprise Content Management Software is increased security. With various levels of access permissions and constantly updated security features, users can rest assured that their data is safe and protected against unauthorised access or tampering. You can also manage access to specific documents, projects and folders on different types of authority levels. Furthermore, files that have been edited or worked on can be tracked easily to avoid data loss.
3. Facilitating collaboration
Enterprise Content Management Software also facilitate collaboration, making it easier for teams to work together on projects and share ideas in real-time. At the same time, automated workflows allow team members to efficiently move from one task to the next without waiting for someone else to finish their part of the project. This increased efficiency leads to better quality work and fewer errors.
4. Improving workflow and efficiency
Using Enterprise Content Management Software can help improve your overall workflow by reducing interruptions from messy files or clunky systems that are difficult to navigate. By streamlining your processes and providing easy access to everything you need at all times, Enterprise Content Management Software make it much easier for businesses to stay focused on their core goals and objectives.
5. Enabling compliance with audits and regulations
Last but not least, Enterprise Content Management Software can also help businesses comply with audits and regulations. With features like document tracking, versioning, and security, organisations can ensure that their documents are always up-to-date and compliant with the latest rules and regulations.
There are many more benefits of Enterprise Content Management Software, but these are some of the most important ones. If you are looking for the help your specific organisation needs, consult with us.
How to implement an Enterprise Content Management Software
Any organisation that relies on managing and storing large quantities of content will find an Enterprise Content Management Software invaluable. However, setting up a new system can be a daunting task. To simplify the process, here are three key steps to follow when implementing an Enterprise Content Management Software:
1. Define your objectives
The first step is to define the objectives of the system. What kinds of content need to be stored? How will users access and share the content? What are the security measures required? What type of project do you have? What compliances do you need to meet? By clearly defining and understanding the goals, you can better explore the needs of your project.
2. Select the modules needed
Once you know what you need, you can begin researching different available modules. For example, do you want to manage documents, risks, reviews, actions, non-conformances, unique database items, or all of the above? Once you have selected a solution, you can begin testing it to see if it meets your needs.
3. Implement and train users
Once you've selected a software solution, it's time to implement it within your organisation. This includes training users on using the system and setting up the necessary permissions. Having a clear implementation plan will help to ensure a smooth and successful transition. It will also help to avoid any disruptions in your workflow and make sure you reap the system's full benefits.
The cost of Enterprise Content Management Software
The cost of an enterprise management system is generally tailor-calculated based on many factors, including company size, number of employees, and software modules chosen. Smaller companies tend to need fewer features and functionality than larger companies. Larger companies and those in more competitive industries may pay more for software modules that offer more comprehensive features and better scalability.
Next to the modules themselves, additional services can come with the modules, such as installation, hosting, configuration, training, and support. Services can be charged hourly or as a one-time project fee.
Savings outweigh the cost
One of the main benefits of ECM Software is that it can help organisations reduce the costs of managing their content. For example, ECM Software can automate many tedious and time-consuming tasks associated with document management, such as indexing, categorising, communicating with customers, retrieving, and securing files. In addition, ECM Software can also help businesses save money on physical storage costs by digitising paper documents and storing them electronically. In addition, ECM Software can also help organisations improve their efficiency by providing users with quick and easy access to the information they need.
A word from ECLIPSE Suite
If you're looking for Enterprise Content Management Software, check out ECLIPSE Suite. Our software offers a comprehensive set of features and functionality to help businesses manage their digital content more effectively.
We also offer various services to support our customers, including installation, training, and technical support. Contact us today to learn more about how we can help you manage your content more effectively.