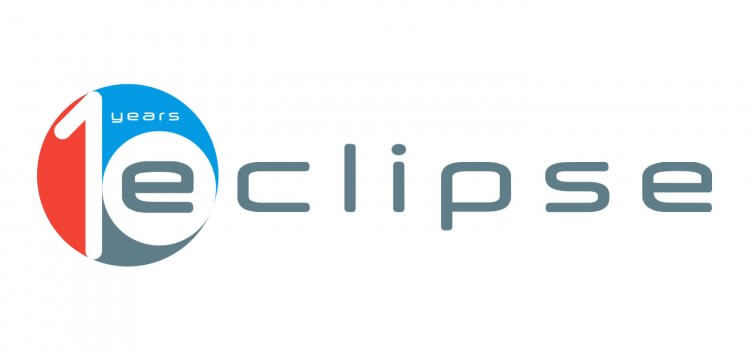 Happy 10th Anniversary, ECLIPSE! (a short story)
Ten years ago, when our CTO Giuseppe Catanese and I started working on the ECLIPSE concept, our goal was to build something that had not existed before: a dedicated fully-integrated suite of software tools that would enable accurate and effective collaboration for space projects in the European Space Sector.
At the beginning, ECLIPSE was just a rather ambitious MS PowerPoint presentation. But bit by bit the idea started taking shape, and eventually in the early 2009 we developed and delivered the first version of our ECLIPSE, that only contained the DCCM module.
Our CTO was then an architect, a developer and a tester, and my role was to try and gain support for what seemed at the time an extravagant idea of two Sapienza employees. In the first year we were able to capture some very early adopters from both the industry and from the European Space Agency. They know who they are, and I am still grateful to them for having believed in us at such an early stage.
I have to be honest, back then support for ECLIPSE was sparse both within and outside the company. Even after the first few releases there were many challenges: technical, political and financial. Back then, Sapienza was a much smaller organisation, and by the second or third year of ECLIPSE existence our customer growth had stalled, as had the development of ECLIPSE.
As with many innovative ideas, Sapienza faced the difficult decision of either quitting ECLIPSE after having invested a relatively small amount of money in it or continuing to invest in growing a team, the product itself and the associated services to reach the necessary maturity. Much credit must go to the management and ownership, as Sapienza doubled its bet on ECLIPSE and invested heavily to develop the product and associated services to the next level. This was 4 – 5 years ago and was a step into the unknown, a calculated risk. Could we "cross the chasm"?
Today we can answer this question with a "Yes". The value that ECLIPSE brings to our customers is evident through the continued growth of our customer and user base. I am glad to celebrate the tenth anniversary of ECLIPSE, realising that Sapienza has created a uniquely European solution for space that is now being used by some of the top organisations in Europe (and beyond) and, in doing so, created many jobs for our ECLIPSE product and service teams in the Netherlands and the UK. Happy Anniversary, ECLIPSE Team!
This article was written by Andrea Bennetti, Group Commercial Director