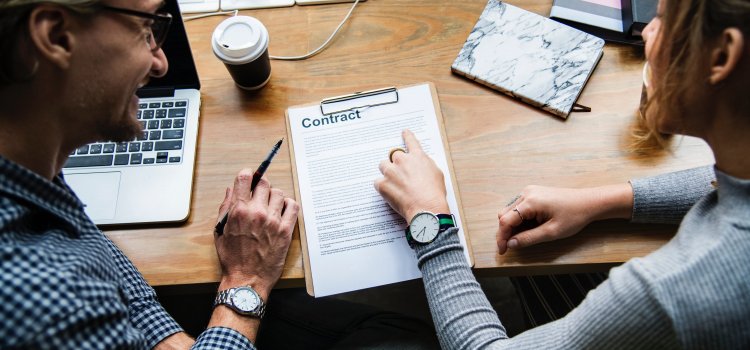 Sapienza Consulting Wins Contract with Compagnia Generale per lo Spazio (CGS SpA)
26 / 01 / 2016
Noordwijk, 26 January – Sapienza Consulting today announces it has been awarded a 3-year contract to supply the ECLIPSE suite and related services to Compagnia Generale per lo Spazio (CGS SpA), an OHB group company.
CGS SpA is the first Italian company to take advantage of the ECLIPSE suite. CGS has selected to use the ECLIPSE suite Non-Conformance Tracking System (eNCTS) and the Action Items Management (AIM) modules. CGS joins the rest of the OHB group companies in the use of the ECLIPSE software suite to enhance their internal efficiency and improve collaboration between their space projects team members and stakeholders.
Andrea Bennetti, Group Commercial Director of Sapienza Consulting said:
We welcome CGS SpA as the latest adopter of the ECLIPSE suite and our first commercial client in Italy. CGS has a long standing heritage in working on space projects both nationally and internationally and we hope they will become an advocate of the ECLIPSE suite to a very active and rich of heritage Italian space sector.
Paolo Lorenzi, CTO, Quality and Business Processes at CGS SpA said:
When researching for tools to manage our Non-Conformances, we approached Sapienza to assess their ECLIPSE software suite. From the initial demonstration, and after further testing, we quickly realised that obtaining this toolset designed by Sapienza would be a wise choice. Sapienza's heritage and experience in working with ESA and the wider European space industry over the last 20 years shone through and gave us confidence in our selection choice.
ECLIPSE is the only collaborative suite of integrated applications designed with the invaluable experience of space industry professionals for use by European space sector organisations ranging from Small and Medium Enterprises (SMEs) all the way to International Agencies.
The ECLIPSE Suite helps space project and mission teams achieve higher efficiency, better control and compliance to ECSS standards in key project and business areas such as:
Project Management (PM)
Product Assurance (PA)
Configuration Management (CM)
Quality Assurance (QA).
The eNCTS is one of the latest modules included into the ECLIPSE suite. eNCTS supports the recording, evolution, reporting and reviewing of Non-Conformances (NC) raised against components of a system. The information to be collected regarding the NC can be customised on a project level by the System Administrator. It is also possible to link related NCs to each other. The module allows users to manage Non-Conformance Review Boards (NRBs) or Non-Conformance Reports (NCRs) and controls user access to different areas of the system based on product tree access rights.
AIM is a web-based application that allows the creation, allocation, monitoring and tracking of Action Items and their associated information across small and large project teams alike. Each Action Item can be allocated to an Actionee and multiple Contributors, who can access and contribute to the Action Item's progress, completion and closure via the web, in accordance to security permissions. Each AI enables all those involved to collaborate via a thread-based discussion capability which enables additional information to be provided in the form of video, images or documentation attachments.
ABOUT SAPIENZA CONSULTING GROUP
The Sapienza Consulting Group is a leading provider of space mission and project support through people, software and services. Since 1994 Sapienza has been a supplier to the European Space Agency as well as the other key players of the European institutional and commercial space sector. The Group now consists of strategically located offices in Germany, The Netherlands, Italy, The United Kingdom, Belgium and France.
Follow us on LinkedIn.
For Media information contact:
Sapienza Consulting Group
Space Business Park
Kapteynstraat 1
2201 BB
Noordwijk
Ph: +31(0)71 407 6518
Fx: +31(0)71 407 6536
www.sapienzaconsulting.com
ABOUT CGS SPA
CGS is a reliable supplier of turn-key systems, products and technologies for space programs. CGS SpA provides the user community with solutions to lower the cost of first class science and application missions by:
Exploiting the full potential of small and medium size satellites.
Exploiting new orbital and transportation systems.
Exploiting advanced technologies that are turned into high performance products for space applications.
For Media information contact:
CGS S.p.A. – An OHB Company
Via Gallarate, 150
20151 Milano (MI) – ITALY
Ph: +39 02 380 481
Fx: +39 02 3086458
www.cgspace.it