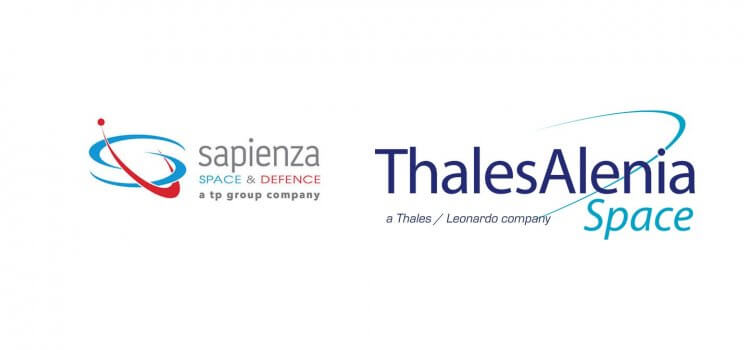 Sapienza Consulting wins contract with Thales Alenia Space France and opens new office in France
Sapienza Consulting Ltd., a leading provider of software solutions, services and manpower to the institutional and commercial space sector, today announced it has been awarded a contract to provide expertise on Documentation, Configuration and Data Management tasks for the Meteosat Third Generation (MTG) program at Thales Alenia Space France. This contract is planned to run till 2018.
In 2018 Meteosat Second Generation (MSG) will be replaced by Meteosat Third Generation (MTG) at the end of its operational life. The aim of this project is to provide Europe and the International Community with accurate weather forecasts and to monitor the environment, during its operational life, from 2018 to 2038 for 20 years. In support of the development of the MTG spacecraft, Sapienza will be providing the project control support service from its French office in Cannes.
This contract with Thales Alenia Space is an important milestone for Sapienza Consulting adding a new dimension to its service offering to commercial and institutional customers.
Managing Director of Sapienza Consulting, Mike Bearman said:
It is a great opportunity for Sapienza Consulting. We are truly pleased to work with Thales Alenia Space France and looking forward to building up a great business relationship in the future, from which both parties could benefit in the long term.
Sapienza Consulting affords a wealth of knowledge and expertise in documentation, configuration and data management. In recent years to complement its service offering business Sapienza Consulting pioneered the development and deployment of the Document Configuration and Change Management (DCCM) module as part of its space-centric industry-leading eclipse software suite.
Sapienza provided its systems and expertise as a consultant for many Directorates of the European Space Agency (ESA), notably, support on configuration management at the Human Spaceflight and Operations (HSO) Directorate.
In line with this, Sapienza Consulting is in the privileged position of understanding the tools used for document and data management in ESA, which will provide clear benefits to Thales Alenia Space France during this project.
ECLIPSE (ECSS Compliant tooLset for Information and Projects Support of Enterprises in space) is the only web-based, software platform designed for both commercial Prime-Contractors, SMEs (Small and Medium Enterprises) and Governmental Space institutions alike. ECLIPSE empowers its users with a unique toolset supporting the management of PA/QA/PM/CM activities in space projects and missions according to the requirements of ECSS Standards.
The Document Configuration and Change Management Module (DCCM) is the only such system designed for companies operating in the space sector with the goal to enable its users a straightforward path to compliance with the relevant ECSS standards.
ABOUT THALES ALENIA SPACE FRANCE
Thales Alenia Space France is part of the Thales Group and employs 7200 people across 11 industrial sites in France, Italy, Spain, Belgium and Germany. It is one of the European leaders in satellite systems. The company's main activities are spread across environmental projects, defence, navigation, telecommunications, science and exploration and last but not least space infrastructure and transportation.
For Media information contact:
Thales Alenia Space France
Etablissement de Cannes
100, boulevard du Midi
B.P.99
06156 Cannes la Bocca Cedex
France
Ph: +33 (0) 4 92 92 70 00
Fx: +33 (0) 4 92 92 71 90
www.thalesgroup.com