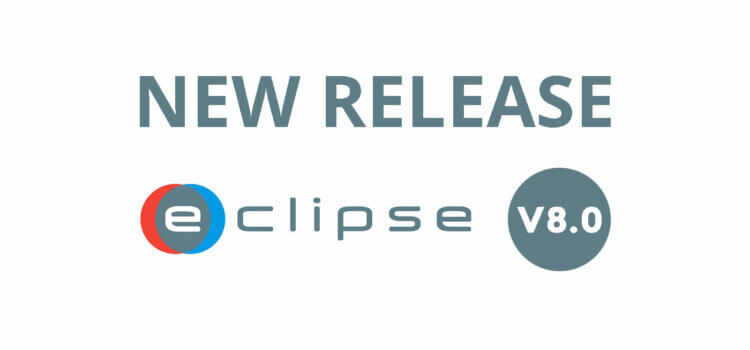 ECLIPSE 8.0 is Out! Read the New Features and Improvements
We are excited to announce our new release – ECLIPSE 8.0! ECLIPSE Software Suite has been updated with features and improvements that we believe will help improve the working experience!
The main new features include:
eRID Module: it is now possible to add more security to the visibility of Documents, by restricting specific Datapack Documents to specific User Groups. This will allow for more control over access to sensitive Documentation.

French Language Pack: Eclipse now has the option to select the Display language as French, and the ability to provide specific translation for Custom fields for each Project.

Notifications: Emails across all Modules have been updated to include more information, such as Project names, and the ability to set custom Metadata fields to be included within the email for each Module.

MS Excel Working Files: The MS Office file Editor for DCCM Working files has also been extended to include the ability to edit MS Excel files.
At ECLIPSE Suite, we continuously improve our software to provide the best possible experience for all our users and put the features you need to get your project to the next level.
Our experts are available for a demonstration session that can be arranged for you and your User Community to explore the above and other latest features. Providing a first glance at the latest ECLIPSE features. Feel free to contact us.
If you have any questions please contact us at eclipse-support@eclipsesuite.com.