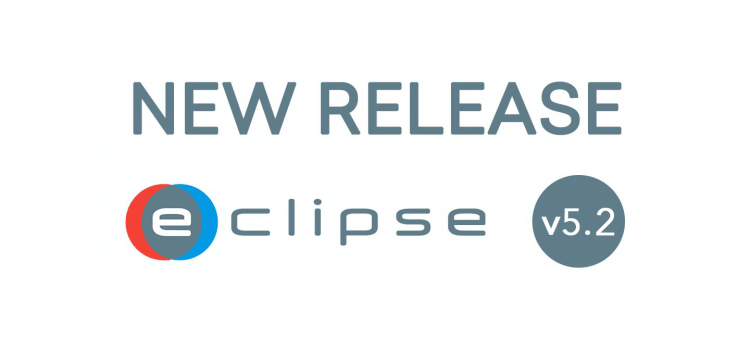 ECLIPSE Software Suite Release 5.2
We are very excited to announce the release of ECLIPSE 5.2, an update to ECLIPSE Software Suite that supports faster data processing and project configuration.
In ECLIPSE 5.2 the Action Items Manager (AIM) module has been enriched with several new features. One of them is 'Edit in Context', an option that enables the user to update an action, change its status and respond from within the 'List All' and 'Search Results' screens, without having to be in the action itself.
Also in AIM, an elegant slider has been added on the right side of the screen. It provides the information contained in the selected section with the existing buttons, metadata fields and navigation arrows. The same option is also available in 'My Actions' overviews, for faster processing of the assigned actions. The slider has been designed to display everything nicely, also on small screens.
Many Project Administrators and Document Configuration Managers will be pleased to hear that with ECLIPSE 5.2 it is now possible to export Document metadata fields and Document types, as well as Collection metadata fields from an existing Document Configuration and Change Management (DCCM) project to a new project in the ECLIPSE Software Suite. Once imported, metadata fields can be re-labelled or archived as wished. Picklist values are also extracted and imported 'as they are' into the new project. This feature will save users a lot of time when setting up a new project with a similar configuration to an existing project.
In the Non-Conformance Tracking System (eNCTS) module it is now possible to download all the attachments of an NCR along with the usual PDF Report into a single zip package, simplifying a process that required several steps in previous versions of the ECLIPSE suite.
Our experts are available for a demonstration session which can be arranged for you and your users, providing a first glance of the latest ECLIPSE software suite features. Please feel free to contact us through the regular support e-mail address for your Organisation or the general support e-mail address: support@sapienzaconsulting.com. In addition training sessions with our ECLIPSE experts can be arranged through the e-mail address: training@sapienzaconsulting.com.
To stay up-to-date with all the news you can also follow the ECLIPSE page on LinkedIn.