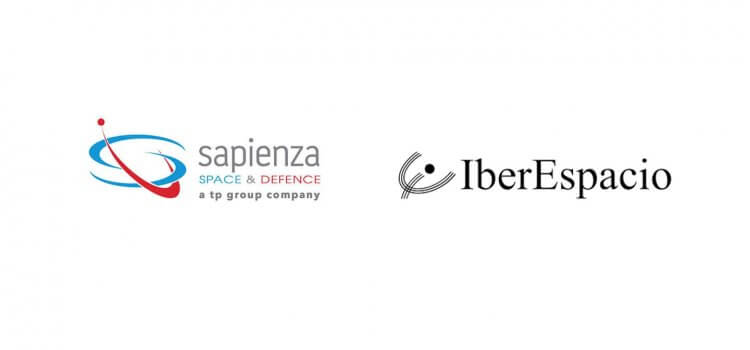 Sapienza Consulting Inks Contract with IberEspacio
Sapienza Consulting today announces it has inked a 5-year contract to supply the ECLIPSE suite and related services to Ibérica Del Espacio SA (IberEspacio).
Sapienza welcomes on board IberEspacio as the first Spanish commercial client to adopt the Sapienza, space-sector leading ECLIPSE software suite. IberEspacio will start using four of the ECLIPSE suite modules, namely Document Configuration and Change Management (DCCM), the Non-Conformance Tracking System (eNCTS), the Action Items Management (AIM) and the Dashboard Reporting (DASH) modules. Additionally, in the first 12 months, IberEspacio will be able to pilot and assess the other ECLIPSE suite modules to see how these modules can further enhance their space projects' and missions' efficiency.
Stefano Naclerio, Programs Director, at IberEspacio said:
We are exposed to a dynamic and competitive world-wide commercial market: as a SME it is mandatory to keep looking for improvements on the efficiencies and the flexibility of the tools available to the project teams and to the Company. We have found in ECLIPSE a sound tool that will help us reduce both set up and managing efforts, providing also high customization of the modules and always staying within the ECSS standards perimeter
ECLIPSE is the only collaborative suite of integrated applications designed with the invaluable experience of space industry professionals for use by European space sector organisations ranging from Small and Medium Enterprises (SMEs) all the way to International Agencies.
The ECLIPSE Suite helps space project and mission teams achieve higher efficiency, better control and compliance to ECSS standards in key project and business areas such as:
Project Management (PM)
Product Assurance (PA)
Configuration Management (CM)
Quality Assurance (QA)
The DCCM module fulfils all the document configuration requirements of a space project. All the integrated functions are tailored specifically for the space industry's needs and best practises. Furthermore, it supports the document's entire evolution (i.e. creation, modification, evolution and distribution) throughout its lifecycle.
eNCTS supports the recording, evolution, reporting and reviewing of Non-Conformances (NC) raised against components of a system. The information to be collected regarding the NC can be customised on a project level by the System Administrator. It is also possible to link related NCs to each other. The module allows users to manage Non-Conformance Review Boards (NRBs) or Non-Conformance Reports (NCRs) and controls user access to different areas of the system based on product tree access rights.
AIM is a web-based application that allows the creation, allocation, monitoring and tracking of Action Items and their associated information across small and large project teams alike. Each Action Item can be allocated to an Actionee and multiple Contributors, who can access and contribute to the Action Item's progress, completion and closure via the web, in accordance to security permissions. Each AI enables all those involved to collaborate via a thread-based discussion capability which enables additional information to be provided in the form of video, images or documentation attachments.
DASH is one of the latest modules included into the ECLIPSE suite. The DASH module is dedicated to monitoring & reporting activities. It supplements the other ECLIPSE suite modules by providing the ability for each authorised users' category to create their own specific reporting dashboards. The user is able to condense high volumes of data in meaningful graphical representations focussing on the information which is the most important to them at a specific point in time.
About Ibérica Del Espacio SA
IberEspacio supplies thermal control hardware and engineering solutions for satellites and spacecrafts including Heat Pipes, Loop Heat Pipes, Thermo-Structural Radiators, Thermal Controls Systems and Thermal Blankets. We manage the complete project chain including concept design, trade-offs, final design, manufacturing, assembly, testing, final integration and flight operation support.
ΙberEspacio also supports customers in the requirement definitions and breakdown from system level to unit level as well as assists them to find the best design solution for thermal control challenges.
For Media information contact:
Av. de las Estaciones #12
28850, Torrejón de Ardoz, Madrid
Spain
Ph: +34 91 444 15 00
Fx: +34 91 445 17 64
http://iberespacio.es/