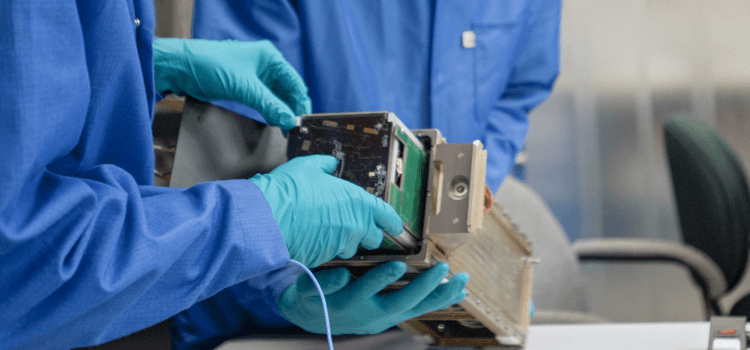 Free Version of the ECLIPSE Software Suite: Supporting the Future of Space
Whether it's sending upward the latest sentinel to observe earth, letting Rosetta reach a comet at a distance of 20 kilometres, or working on a CubeSat project: past experience has thought us that by working together we are able to deliver great things.
With this in mind, Sapienza has decided to embrace the future of space missions, by creating a free version for the young space professionals. More precisely, start-ups and universities. The ECLIPSE Software Suite is becoming the de-facto tool used by key players in the space industry. We know that in the ever changing space sector, learning the tools of the trade from the outset will be valuable to young professionals.
Creotech Instruments S.A is using the ECLIPSE Software Suite to work on Hypersat, their modular, versatile satellite CubeSat. Read the case study to find out how Creotech is using ECLIPSE.
Start-Ups and Educational Features Include
Unlimited Student User accounts
Access to all modules
Free ECLIPSE use
Hosting by Sapienza
Free storage up to 200 MB
No SLA but plenty of informal support
Up to 5 users (who are not Students or PhD candidates)
What will we get out of our collaboration?
Your feedback to us on the tool as a new user, is of great importance. Therefore, while using ECLIPSE for free, Sapienza will ask you to give feedback on the latest features. Moreover, we will ask for your collaboration in writing how ECLIPSE has helped you with your project. The goal is that your invaluable contribution will help others grow as well.
Get your University project or Space start-up in order from the outset with our free offering