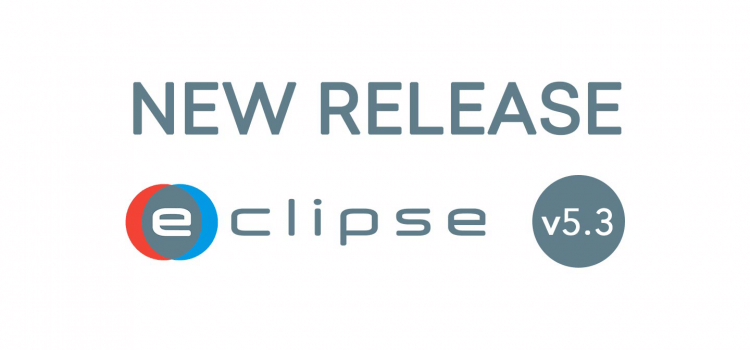 ECLIPSE Software Suite Release 5.3
Sapienza is pleased to announce the latest release of the ECLIPSE software suite (ECLIPSE 5.3). This release brings with it many new features, with their key highlight being the ability to expose ECLIPSE data into clients' Business Intelligence tools via a brand new feature called oDATA, in order to satisfy their reporting, analysis, and planning needs.
oDATA, short for Open Data Protocol, is an open protocol that allows the creation and consumption of queryable and interoperable APIs in a simple and standard way. All this has been made possible in a user-friendly manner, as users are not required to have deep knowledge of the ECLIPSE technical architecture, database design, or application business rules.
In addition, as with each release, we have brought further improvements to the layout within the modules. In the case of release 5.3, the ECLIPSE Non-Conformance Tracking system (eNCTS) module has been revamped with new data tables along with the additional 'slider view' which will bring higher efficiency to the review and management of Non-Conformances.
Also of note, is the ability to run notifications and reporting, based on saved searches in the Action Items Management (AIM) module, as well as the ECLIPSE Non-Conformance Tracking system (eNCTS), functions already implemented successfully within the Document Configuration and Change Management (DCCM) module, allowing project team members to be notified of changes to defined datasets.
The above, as well as many other new features and improvements, are described in detail here.
Our ECLIPSE software suite experts are always available for a demonstration session, which can be arranged for you and your user community and provide a first glance of the latest ECLIPSE features. Please feel free to contact us either via the regular support e-mail address for your organisation or the general support e-mail address: support@sapienzaconsulting.com. Training sessions with our ECLIPSE experts can be arranged via the e-mail address: training@sapienzaconsulting.com.
To stay up-to-date with all the latest product news, follow the ECLIPSE page on LinkedIn.