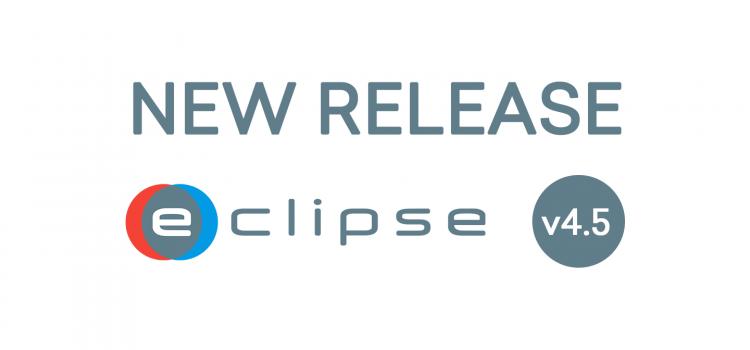 Release of ECLIPSE Software Suite 4.5 and Privacy Policies
We are excited to announce the new release of our ECLIPSE Software Suite version 4.5.0 on 13 April 2018 to all of our users.
The new version introduces web-based personalised dashboards providing an overview of the Open Actions and Document Reviews of the user, graphical representations of various aspects of Actions in the project, as well as the Status/Classification of the Non-Conformances (NCs). At this stage, the dashboards cannot be customised; they serve to provide first-hand information on the project activity.
The Tree type metadata field introduced in the previous release in DAB normally contains multiple levels of nodes, which might add to its complexity. Therefore, we have implemented the possibility to import the data for the Tree, making the creation of this type of metadata as easy as for other types.
Sapienza is committed to actively implementing measures to ensure compliance with the latest legislation. The General Data Protection Regulation (Regulation (EU) 2016/679 of the European Parliament and of the Council of 27 April 2016) of the European Union is coming into force on 25 May 2018. In a related effort, we have enabled the use of Privacy Policies in ECLIPSE. From version 4.5 onwards, our customers have the possibility to publish their own, related Privacy Policy in ECLIPSE, enabling them to be fully compliant with GDPR obligations. Sapienza will also shortly activate its own User Terms of Service and a Privacy Policy applicable whenever Sapienza is processing user information in ECLIPSE.
To stay up-to-date with all the news you can also follow the ECLIPSE page on LinkedIn.
The ECLIPSE Software Suite helps space project and mission teams achieve higher efficiency
Get in contact today and discover how you can efficiently access documents, action points, discrepancies and other space project data with the ECLIPSE Software Suite