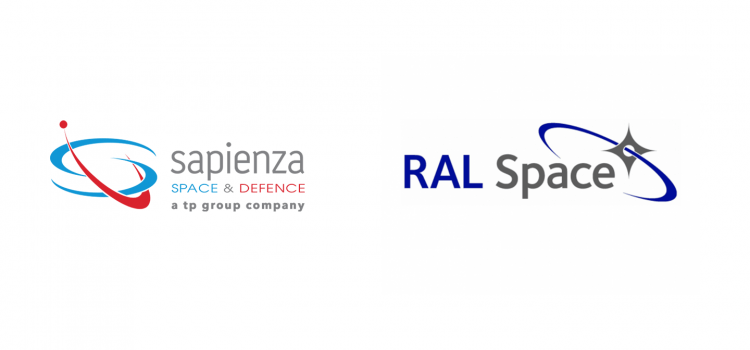 Sapienza Consulting Awarded 5 Years Extension Contract by RAL Space
Sapienza Consulting Ltd, a TP Group PLC company, today announces it has been awarded a 5-year renewal of contract to supply the ECLIPSE software Suite and its professional services to RAL Space (STFC).
RAL Space has been a user of the ECLIPSE Suite since 2017. The value of business continuity and process control the ECLIPSE Suite has brought them during this period was a major factor in deciding to renew the contract for a further 5 years.
In particular, RAL Space has been taking advantage of the Document Configuration & Change Management (DCCM), the Non-Conformance Tracking System (eNCTS) and Action Items Manager (AIM) modules for the last few years.
RAL Space uses the ECLIPSE Suite not only for their space projects but also to support the project management of the expansion of their test facilities at Harwell, the UK. Including the build of their large vacuum chamber, acoustic test, large RF test range and vibration testing facilities currently under construction in the coming year.
The ECLIPSE Suite will continue to support documentation, track non-conformance and actions relating to projects and programs tested at the facility.
"We are proud that RAL Space has decided to continue with our ECLIPSE Suite. Not only was RAL Space our first UK based client, but their continued operations of the ECLIPSE Suite and commitment to 5 further years shows their persistent faith in the growing UK (aero)space and defence sectors."
The ECLIPSE Software Suite helps space project and mission teams achieve higher efficiency. If better coordination, control and compliance with applicable quality standards are your goals, ECLIPSE is the tool for you. ECLIPSE Suite is the only collaborative suite of integrated applications designed with the invaluable experience of space and defence industry professionals. The ECLIPSE Suite is instrumental to the successful operations of numerous (inter)national Space Agencies, Large Platform System Integrators, and SMEs across Europe.
The Document Configuration and Change Management (DCCM) module allows members of a project to create a document, its reference, its applicability and status according to pre-defined user access rights and security rules.
The ECLIPSE Non-Conformance Tracking System (eNCTS) module is the only commercially available ECSS compliant software that enables recording, monitoring and closure of Non-Conformances (NCs) found during the design, manufacture, assembly, integration and testing phases of space system engineering projects.
The ECLIPSE Action Items Manager (AIM) functions as a dashboard because it monitors and reports on all the workflow actions created by other ECLIPSE Software Suite modules. AIM provides its users with a centralised access point to all existing actions within a specific project environment.
About Sapienza Consulting Group
Sapienza Consulting, part of TP Group, is a leading European provider of Workforce Solutions, Services, and Technologies to demanding clients in high-tech, high-reliability, and critical sectors such as Space, Defence, and Security since 1994.
Our Workforce Solutions Services offer unique value to (Inter)national organisations, as well as space, defence, and security concerned companies. We have a rich and diversified Workforce Solutions Service portfolio that flexibly meets our clients' needs for temporary and long-term support consultants (with or without Security Clearance) and services offered on Work Package and Project basis.
For Media information contact:
Space Business Innovation Centre
Suite 100
Kapteynstraat 1
2201 BB
Noordwijk
The Netherlands
Tel: +31(0)71 407 6518
Fax: +31(0)71 407 6536
https://www.sapienzaconsulting.com/
About TP Group
TP Group designs and develops advanced technologies, engineers' complex equipment and systems for critical applications in Defence, Intelligence & Security, Space and Energy sectors. The Group delivers equipment and services to global customers and provides support throughout their operational life. The Company's shares have been traded on AIM since July 2001.