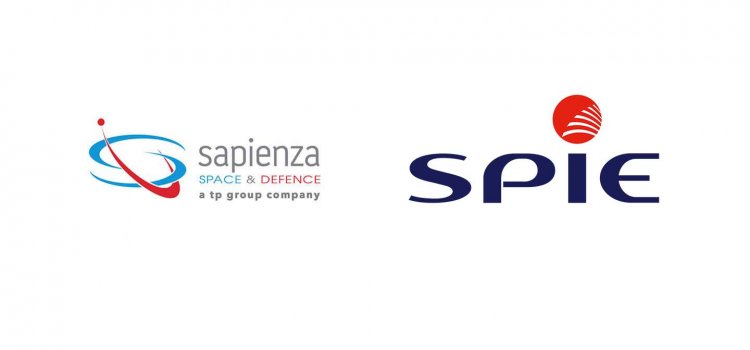 Sapienza Consulting signs contract with SPIE to deliver ECLIPSE modules for space projects
Sapienza Consulting is proud to announce that we have signed an agreement with SPIE ICS to provide the ECLIPSE Software Suite, namely Document Configuration & Change Management (DCCM), Action Items Manager (AIM), and Non-Conformance Tracking System (eNCTS). These modules will be used in various space projects with Airbus Defence & Space and ESA.
Frederique Berenbach, Director of Business Development, Sales and Marketing, said:
We are very excited to be working with a company such as SPIE involved in strategic markets such as Smart Cities, E-fficient Buildings, Energy and Industrial transformation and recognizing the added value of our ECLIPSE toolset in achieve higher efficiency and better control during the lifecycle of their implementation projects.
About the ECLIPSE Software Suite
The digital solution ECLIPSE Software Suite helps space project and mission teams achieve higher efficiency. The single end-to-end solution brings value to every member of a project team by enhancing and integrating Project Management, Project Assurance, Quality Assurance and Configuration Management activities.
ECLIPSE Suite is the only collaborative suite of integrated applications designed with the invaluable experience of space and defence industry professionals. The ECLIPSE Suite is instrumental to the successful operations of numerous (inter)national Space Agencies, Large Platform System Integrators and SMEs across Europe.
The Document Configuration and Change Management (DCCM) module allows members of a project to create a document, its reference, its applicability and status according to pre-defined user access rights and security rules.
The Action Items Manager (AIM) functions as a dashboard because it monitors and reports on all the workflow actions created by other ECLIPSE Software Suite modules. AIM provides its users with a centralised access point to all existing actions within a specific project environment.
The Dashboard Manager (DASH) module Uses MS Excel standard reporting capabilities allowing users to create project-specific dashboards customisable to users' needs. This provides users with the capability to analyse key data quickly for better decision making and production and review of KPIs for any project or program.
The Non-Conformance Tracking System (eNCTS) module is the only commercially available ECSS compliant software that enables the recording, monitoring and closure of Non-Conformances (NCs) found during the design, manufacture, assembly, integration and testing phases of space system engineering projects.
About SPIE
As the independent European leader in multi-technical services in the areas of energy and communications, SPIE supports its customers design, build, operate and maintain energy-efficient and environmentally-friendly facilities.
The Group focuses its development on four activities: (1) Mechanical and Electrical Services, which encompass electrical, mechanical and HVAC engineering services; (2) Information & Communications Technology Services, which covers the installation, upgrade and management of voice, data and image communications systems; (3) Technical Facility Management, which covers the technical management of facilities and related services; (4) Transmission & Distribution.
About Sapienza Consulting Group
Sapienza Consulting, part of tpgroup, is a leading European provider of Workforce Solutions Services and Technologies to demanding clients in high-tech, high-reliability and critical sectors such as Space, Defence and Security since 1994.
Our Workforce Solutions Services offer unique value to (inter)national organisations, as well as space, defence and security concerned companies. We have a rich and diversified Workforce Solutions Service portfolio that flexibly meets our clients' needs for temporary and long-term support consultants (with or without Security Clearance) and services offered on Work Package and Project basis.
For Media information contact:
Space Business Innovation Centre
Suite 100
Kapteynstraat 1
2201 BB
Noordwijk
The Netherlands
Tel: +31(0)71 407 6518
Fax: +31(0)71 407 6536
https://www.sapienzaconsulting.com/
https://www.eclipsesuite.com
About tpgroup
tpgroup is a global professional services and technology partner with a unique end-to-end approach.
We have evolved as a company to deliver market-leading technology and professional services strategies that support our customers – whatever challenges lie ahead.
We have the agility and capability to respond to the next wave of technology with the team structure to work collaboratively – so we become an embedded and trusted partner to your organisation.
And our success in delivery is based on bringing in and developing the right people that understand your world – committed to helping you to achieve your vision.