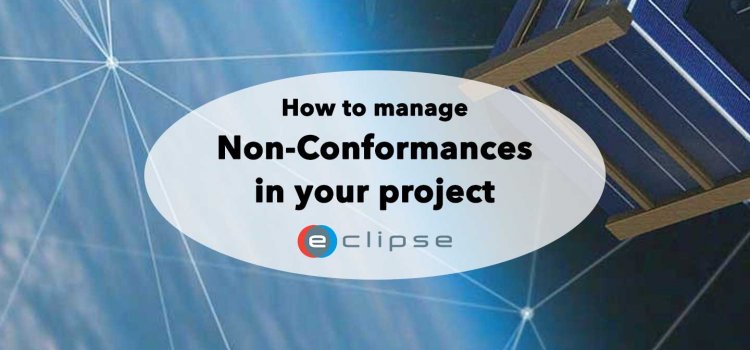 What is Non-Conformance Control?
During the Industrial Revolution, quality management systems were created to monitor processes and control the deliverables and product outcomes. These systems would assure a solid foundation for quality results.
In the present day within the European space industry, many organisations use standards set by ECSS (European Cooperation for Space Standardization) to create and maintain quality and control throughout the design, construction, testing and auditing within a space project.
Next to this, the Space industry is also familiar with other standards such as the International Organisation for Standards (ISO) and Project Management Institute (PMI) standards that provide international guidance on project management across industries.
One of the essential aspects of project management within the space industry is recording and monitoring Non-Conformances (NCs). Non-Conformances are deviations from a planned standard, requirement, or contract. They are used to manage deviations during design, fabrication, assembly, inspection, testing, and utilisation.
Non-Conformance Control: Spotting risk factors early
The differential impact factors can assist in mitigating risks upfront to conform to technical requirements needed to meet the standards. In other words, to meet standards, Non-Conformance Control is necessary.
Non-Conformance Control is tracking and monitoring output to maintain control of the fit for purpose. Tracking conformance is done through audits of processes and risk assessments. The outcome is proactive, anticipatory, and preventative measures. Traceability, actionable, timing, and efficiency are all characteristics of the control.
Spotting and tracking Non-Conformances through a Non-Conformance Management system project managers with an overview of the risk factors that they can address before the risks impact the product delivery.
Non-Conformance Reports: Documenting your Non-Conformances
Managing NC's are should be done by creating Non-Conformance Reports (NCR). NCR's provide vital information to facilitate corrective action. They contain information such as:
Title
Reference
Creator
Description
Revision number
Date
Next to this essential information, NCR's should also contain custom fields related to the project. These can the product labels, root cause, correction options, location, time of measurement, digital signatures, error type, significant event before, links to documentation, actions taken, and any other field relevant to your specific project.
Non-Conformance Management: Maximise performance while mitigating risks
Not managing Non-Conformances can affect your resource and time management but also the acceptance review. It can lead to financial loss, loss of resources, and affect your reputation. Because Non-Conformance can stem from various sources, it is essential to have a versatile Non-Conformance system.
Non-Conformity Management is the base of Non-Conformance control and product and quality management. Mitigating the risks will produce more effective quality processes.
Producing a register for the NCs also provides valuable information for process improvement, lesson learning activities, traceability, and meeting future needs of the product.
Want to make Non-Conformance Management easier, faster, and more structured?

Try the ECLIPSE Software Suite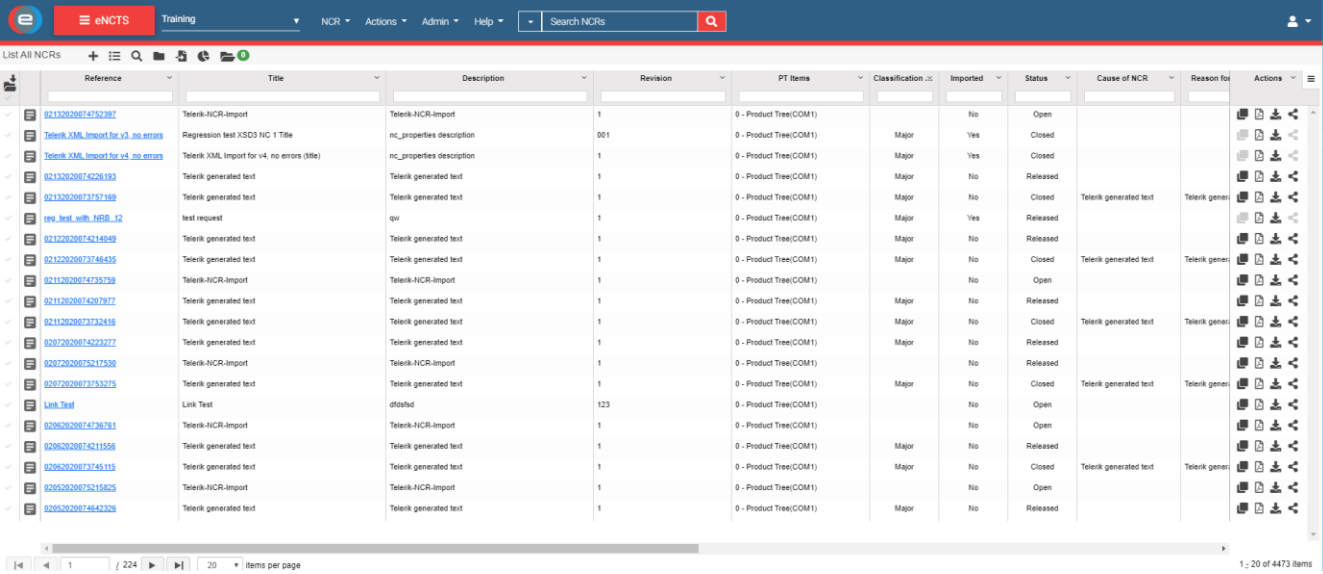 eNCTS: Non-Conformance Control and Quality Management with eNCTS
The eNCTS module within the ECLIPSE Software Suite offers a variety of features to benefit your Non-Conformance Management. Benefits include:
ISO Project management certification
Centralising Non-Conformances
Customisable
Scalable and Versatile
Quality and Product Assurance
Structured Approach
Internal and External
Integrated with other project management tools
See how Non-Conformances have evolved
Comment on Non-Conformances
View all Non-Conformances in a project
Search Non-Conformances
The eNCTS module removes the need for managing NCs via time-consuming, error-prone, spreadsheet-oriented processes. The module enables you to record, monitor, and close Non-Conformances found during the design, manufacture, assembly, integration, and testing phases of space system engineering projects with ease. Quickly identify the cause of a problem and take corrective action if required, by linking all actions and documents to the Non-Conformance.
ECSS Compliance
ECSS (European Collaboration for Space Standardisation) compliance is automatically integrated throughout our software for the whole project lifecycle. In other words, it assists you to be compliant with the high standards of the European Space Industry standards.
ISO Project management certification
The eNCTS module and ECLIPSE Software Suite is integrated with the ISO Project Management certification standards. Ensuring you and your associates that the software and its data is of a high standard for project management.
Centralising Non-Conformances
By centralising all Non-Conformances along with the assembly of project cycles, you will inherit a better grip to orchestrate your project control processes. Through centralisation of the Non-Conformances on a cloud, you can give other users access based on their roles, and keep track of what each user is doing when in the system.

Customisable
The Non-Conformance Reports within the NCTS system are customisable, this means you can add your own fields which can be checkboxes, text fields, drop-down menus, and multi-select. The NCTS module makes your reports as extensive as needed, without losing structure and overview within your reporting.
Scalable and Versatile
The tracking of Non-Conformances is scalable to any size of project and NC cycle necessary to make your project a success. Next to this, Non-Conformances can be tracked for requirements, risks, audits, inspections, defects, materials, human errors and any other project-based process.
Search Non-Conformances
After the creation of an NC in the eNCTS module. The user can easily search through the module to find it back. They can zoom into details and initiate and perform collaboratively online Non-Conformance Review Boards (NRBs).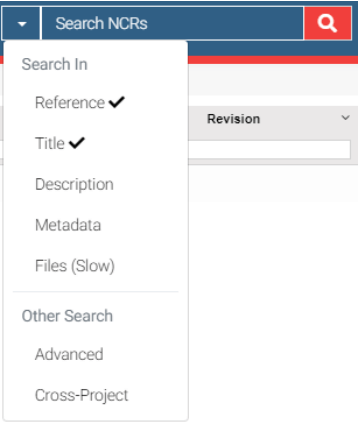 Quality and Product Assurance
The Non-Conformance Tracking System will provide quality and product assurance functions through improved visibility into the status of NCs. Allowing project stakeholders to be informed of risks and better make decisions.
Structured Approach
By using structured forms, you will create a clear link between Non-Conformances and any assigned action, document, user, or project. This enhances the process of identifying the source of problems which then helps prevent future problems. The NCTS provides a structured approach to collect and manage critical data associated with the NC resolution and product realisation process.
Want to make Non-Conformance Management easier, faster, and more structured?

Use the ECLIPSE Software Suite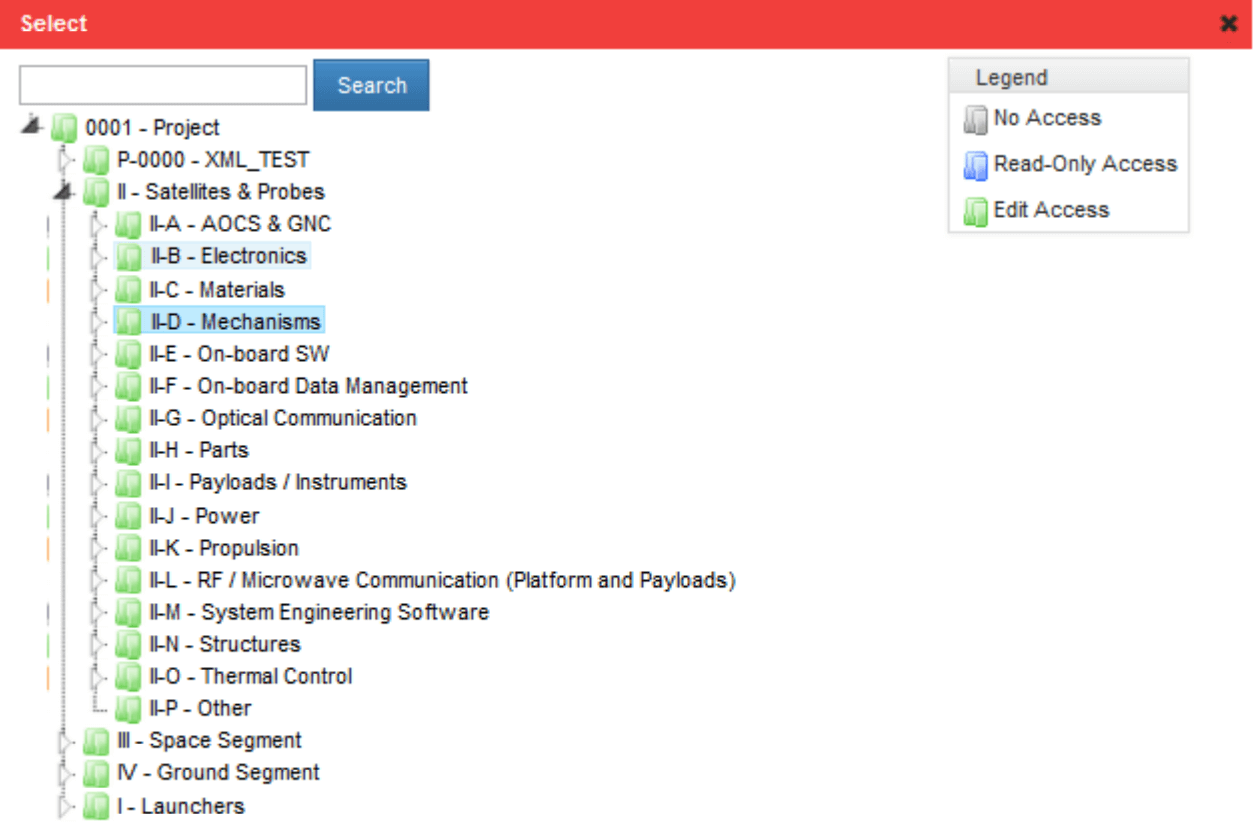 Internal and External
The Non-Conformance System can be used internally and externally by the organisation in charge of the product realisation. This means that all organisations and teams involved with the Non-Conformance can access it if necessary. Creating coherence within the whole project cycle.
Integrated with other Project Management Tools
The eNCTS can be integrated with the other ECLIPSE Software Suite modules used by your project team. This means that your documents, actions, reviews, dashboards, and project control tools are all centrally managed in a single interface. Effective end-to-end control over your long-term documenting processes gives you a higher frequency of project control.
See how Non-Conformances have evolved
Non-Conformances are tracked through the project lifecycle with a history for each NC available at any time. This means that you can easily see how many Non-Conformities there are, when they were created/closed and who was responsible.
Comment on Non-Conformances
The comment section enables you to record any additional comments or notes about the Non-Conformance and view any existing related log messages. This will help you to better understand the cause of each NC and resolve it with confidence.

View all Non-Conformances in a project
You can easily view all open, resolved or closed Non-Conformances related to your project or document. This means that you can quickly get an idea of the status of your project and find out if there are any issues that need action.
Contact our experts and start a free trial
If you are looking to track your non-conformances properly; the ECLIPSE Software Suite offers a Non-Conformance Tracking System (eNCTS). If you would like more information on how it can be used in your organisation, contact us. We are happy to talk further with you about the benefits of the modules, and we can help you get started with a free trial.
From space organisations to manufacturing companies, from high tech to supply chain, ECLIPSE is the choice for all organisations that wish Non-Conformance Control.
Want to make Non-Conformance Management easier, faster, and more structured?

Try the ECLIPSE Software Suite