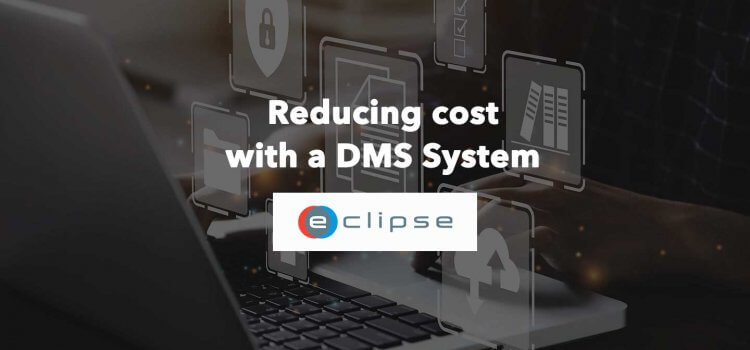 How Do Document Management Systems Reduce Costs?
A good Document Management System is more than using spreadsheets and computer folders. With a Document Management System like the ECLIPSE Software Suite you can easily keep track (changes) of all your files and documents and find what you need quickly and easily. You can also password protect and manage access levels to your folders, data and documents to ensure their security. In this article, we discuss what a Document Management System is, and what the benefits are.
What is a Document Management System?
A document management system (or DMS) is software that enables organizations to manage and store electronic documents. While not all DMS systems are the same, they tend to have similar elements such as document scanning, document generation, complex searching, user-level security, and a variety of ways to communicate.
In a way, a DMS provides automated filling cabinets that act as a single hub to control all inflow of documents and other electronic formats. Often document management systems employ metadata and tags to sort, store, and access important files in a matter of seconds.
Types of Document Management Systems
A DMS system can be cloud-based or on-premises. There are different advantages and disadvantages to them. Cloud-based DMS systems are accessible over the internet, whereas on-premises DMS systems are maintained on your company's private network.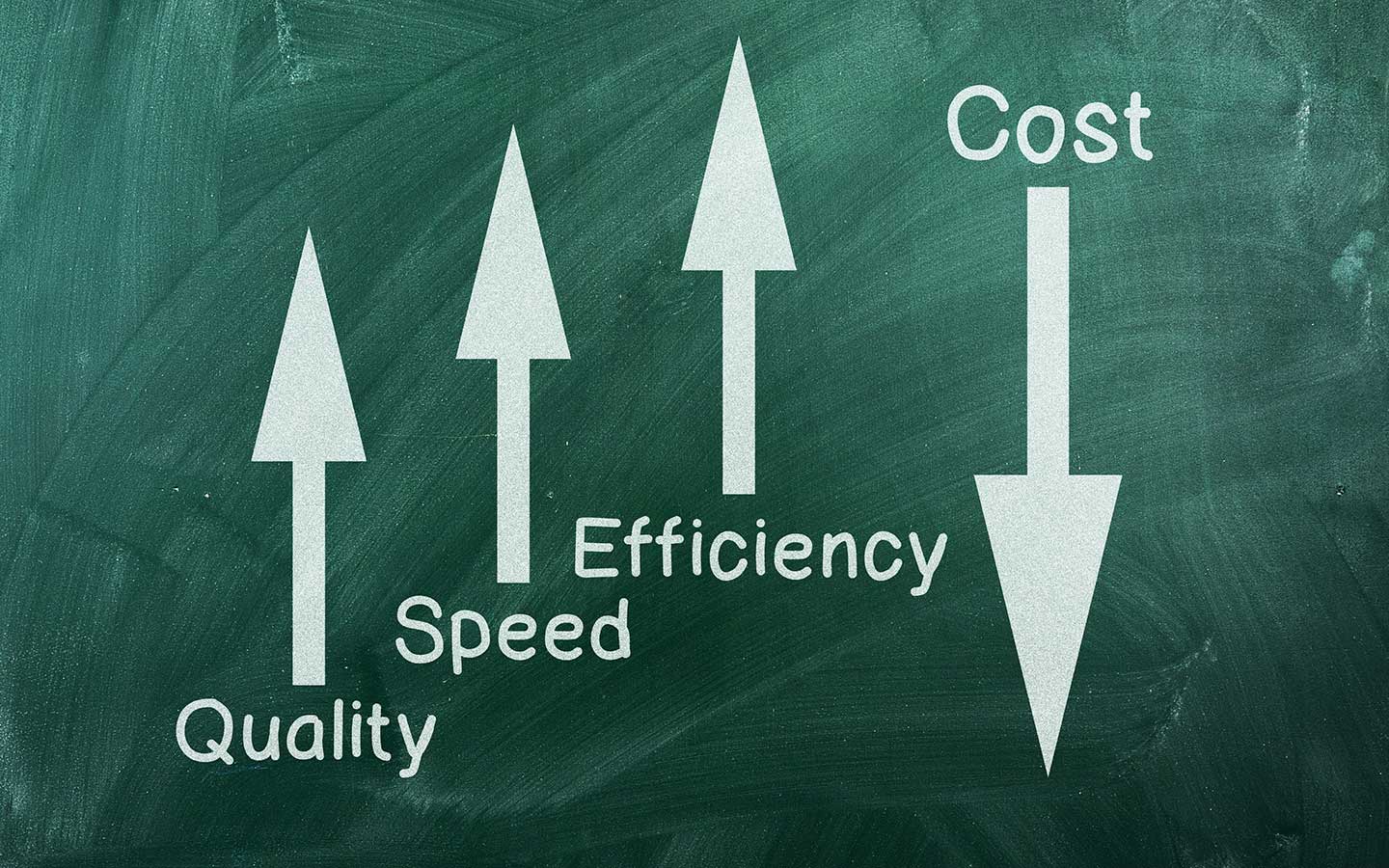 How do document management systems reduce costs?
Whether your business functions remotely or shares a co-working space, a DMS will drastically reduce costs suffered from improvised solutions. A DMS offers a structured approach to document management and storage.
A good DMS reduces costs related to
Time to share documents
Storage space
Printing and copying expenses
Finding and organizing documents
Securing documents
Tracking and changing documents
Backing up documents
Environment
Compliance issues
Principally, it is an excellent strategy businesses use to lower overhead costs, keep track of user activity, manage their document repository, and establish access levels when scaling up. Below we discuss the most important ones
Reduce the time to share documents
Sending documents over email is an inefficient way to manage a document exchange, and can often lead to version control issues. When two or more people are working on the same document, emailing the file back and forth can be time-consuming and frustrating.
A DMS allows you to quickly share documents with other authorized users without having to worry about who has the most current version. When changes are made, the DMS will keep track of the changes and who made the alteration. Next to this, a DMS allows routing documents through numerous routes for quick reviewing, approving, and getting feedback. Automated alerts within a DMS ensure that persons and groups involved immediately notice document status updates.
Reduce storage space
The cost of commercial property for storage is increasing, and so is the expense of buying or renting one. It may be more cost-effective to store files off-site in a warehouse, but consider the security and convenience of your company when choosing this option.
By taking on a DMS, you will eliminate the need to use costly file cabinets, storage bins, and boxes, hence reclaiming valuable office space for other business solutions.
Reduce printing and copying expenses
Organizations require a voluminous amount of paperwork to traverse their everyday business activities. As the expense of paper keeps on soaring, the related operational cost of using a paper-based solution likewise begins to move on the high trend.
An electronic document management system "EDMS" makes collaborating on digital documents and processes much smoother. Say no to voluminous printing of pages that create confusion of multiple copies and different versions when you can use an automated copy for any purpose.
Reduce time finding & organizing documents
Metadata is a critical component of the document management system. If we don't use a DMS system we might spend valuable time searching for and organizing a document shelve.
With a good DMS system, each document comes alongside its unique metadata, such as the file type, personal identity, creators, save dates, revisions, and other custom descriptive data. When content is stored and indexed with metadata, a DMS with a powerful search tool can make document discovery simple. Within seconds, a simple word or phrase will locate any document stored making it time-effective to use.

Reduce costs for securing documents
Document security is essential for organisations and businesses in order to protect their intellectual property, customer data, and other confidential information. Sensitive data must be protected from unauthorized access, alteration, or destruction.
For paper-based document systems, this means critical security measures, such as barred windows, fire-alarm systems, motion detectors, security cameras, etc., are put in place for document safety, and most of these measures are luxurious to come by. Yet just used documents laying around in an unprotected physical area are still at risk.
A proper DMS system keeps your documents locked away through a system of password requirements and access rights (folder or document) only accessible by the computer user, which decreases costly data breaches and cyber theft impossible.
Reduce time changing and tracking changes of documents
Material, technological and human failures can cause the necessity to change a document. The traditional way of managing documents with a paper-based system could cause many problems when the wrong version of the document is used, for example.
This can be easily solved with an automated DMS that tracks changes and maintains a complete history of changes made to every document. With this feature, users can quickly identify changes made and by whom, restoring an older version of the document if necessary.
Personnel won't have to spend time unnecessarily tracking, gathering, and consolidating the most recent version of a document from different locations, such as e-mails, file shares, and faxes. No more making costly mistakes when they forget to change the date on a document or to save it with a new name.
Backing up documents
A proactive DMS provides an advanced backup and recovery system using a simple file structure that makes sense to users. Critical files and folders can be quickly located and copied to a different storage device, such as an off-site location or cloud server.
Next to this, accidentally deleting a document or overwriting an old document with a new version can all lead to lost work and data. A DMS system can offer you automatic backup and versioning to prevent this from happening.
Reduce costs for non-compliance with standards
Complying with document procedures might be impossible if your document system is paper-based, not secure enough, or doesn't meet the processes. With a DMS, made-for or customised, you can assure auditors that the process meets compliance.
It provides an adequate audit trail that reduces the risk and cost associated with non-conformance that may lead to revoked licenses, fines, and criminal liability. Transitioning to a custom DMS tailored to your business will improve client relations, flexibility, competitiveness, and peace of mind.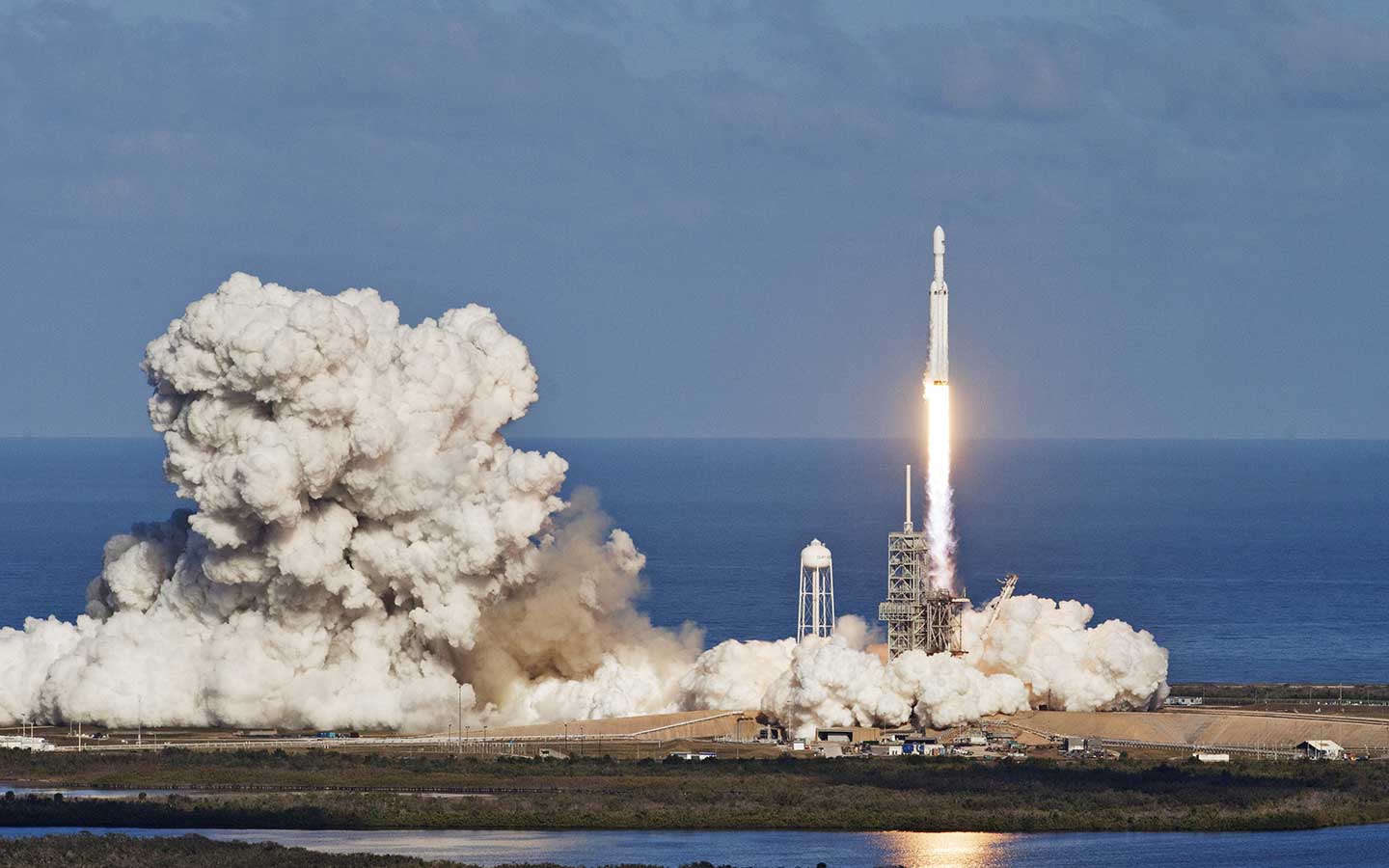 Choose the DCCM Module as your DMS System
ECLIPSE Software Suite is a comprehensive, modular and scalable software system that allows organisations to manage their documents securely and efficiently. Our DCCM is proven to work and is used by a wide range of our clients in the space industry.
Our DMS system called Document Configuration and Change Management (DCCM) is made for a high level of document configuration, status accounting and control over such documentation. The system can be used for small and large, simple and complex projects.
The DCCM module provides folder-based security access, customisable document metadata and fully traceable document reviews and approval cycles.
Next to this, our DMS module is integrated with a variety of other modules for Review Management, Live Dashboards, Action item Management, Non-Conformance Management, Database Building, and more.
If you're looking for a reliable, efficient and secure way to manage your organisation's documents, then contact us today to find out more about ECLIPSE Software Suite.