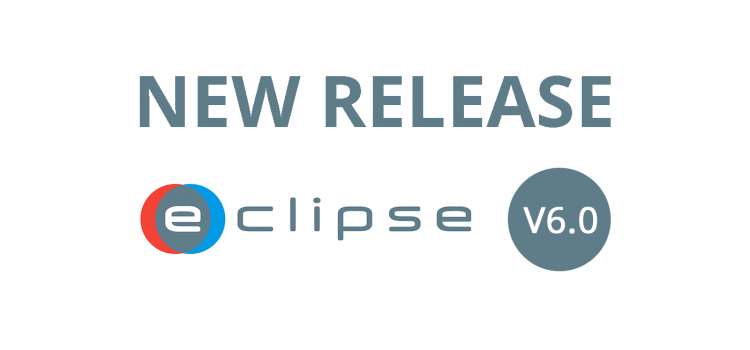 ECLIPSE Software Suite 6.0 Release
We are very excited to announce that our latest ECLIPSE Software Suite release, ECLIPSE 6.0, is out!
After the digital signature option for PDF files and PDF text extraction from existing documents when editing that ECLIPSE Suite version 5.5 brought, ECLIPSE 6.0 is bringing a few more valuable features.
The new release of the ECLIPSE Suite is offering a more efficient way of working to the users by ensuring smooth navigation and processing of multiple documents, Database Application Builder (DAB) records, NCRs, RIDs, and RISKs.
More specifically, the following new features have been introduced within this new ECLIPSE Suite release:
The well-known 'Saved Search' functionality has been extended to the Database Application Builder (DAB) module. Additionally, the long-awaited 'Reference Generator' functionality making the creation of data DAB records with unique references easier. This is allowing for better configuration control as well as additional support of project referencing nomenclature.
The Document Configuration and Change Management (DCCM) module has been refreshed with a new look and feel of the 'Edit Document', 'Edit Collection', and 'Advanced Search' screens. The possibility to show/hide certain sections of the 'Edit Document' screen has also been created, providing users with the opportunity to maximise the usage of the space on the screen. New capabilities were also added to the 'Edit in Context' sliders.
Last but not least, the layout and filtering options from 'List All' and 'Search Results' have been made available in the 'Browse' screens in the Document Configuration and Change Management (DCCM), Non-Conformance Tracking System (eNCTS), and Review Items of Discrepancy (eRID) modules of the ECLIPSE Suite aligning all screens across modules with the same look and feel as well as functionality.
Our ECLIPSE Suite chatbot, Luna, is always ready to answer any questions you may have on this latest release.
Are you an ECLIPSE Suite user and would like to get more information on how these new features can improve your ECLIPSE Suite user experience? Our experts are here to help! Contact them today.
Are you not an ECLIPSE Suite user yet, but considering trusting ECLIPSE Suite for your space project and mission management? Don't hesitate to arrange a free demo here.
To stay up-to-date with all the latest product news, follow the ECLIPSE Suite page on LinkedIn.